Buxley - where we started from.
While the house was only partly decorated but habitable the grounds were neglected. The former cattlecourt contained much of a stone floor which was covered with the remains of the roof and a large area of concrete.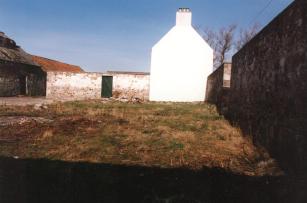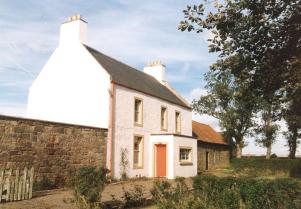 Our plans were to keep as much as possible of the character of the house and front grounds. For the former cattlecourt however we had plans to convert it into a walled garden. This has taken a lot of effort not least because there was no soil in it.
The plan for the walled garden split the area into four sections comprising a vegetable garden, a soft fruit garden an orchard and a patio area.
While we have kept much to the original concept the detail has been adjusted, including the addition of a pool, to overcome obstacles such as old foundations that we discovered as work progressed. For the first few years while this work was progressing the outbuildings were also being converted by a developer into eight steadings cottages.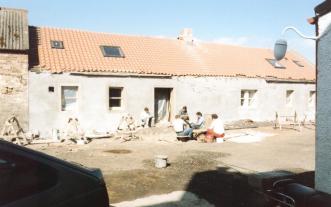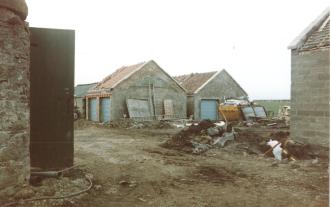 The walled garden itself looked like a building site for several years as we created garden areas, walls and paths.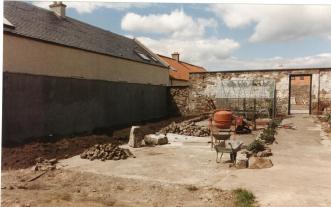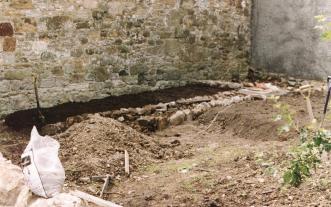 Gradually the layout took shape and we included a pergola, fences and an arbour to add height and shape.
The orchard was planted with several apples, two pears, two cherries, two asian pears, a quince, a plum, a damson and a greengage while a black hamburg grape soon filled the greenhouse.
At the front the grass was improved and when we removed the weeds from the rough hedge many of the older bushes collapsed. We planted 100 new beech seedlings to fill the gaps and copper beech to replace a dying privet hedge. The driveway was cleared of soil and debris and new flower beds were established.
---