Buxley - where we are in 2009.
The most recent aerial photograph was taken in 1997.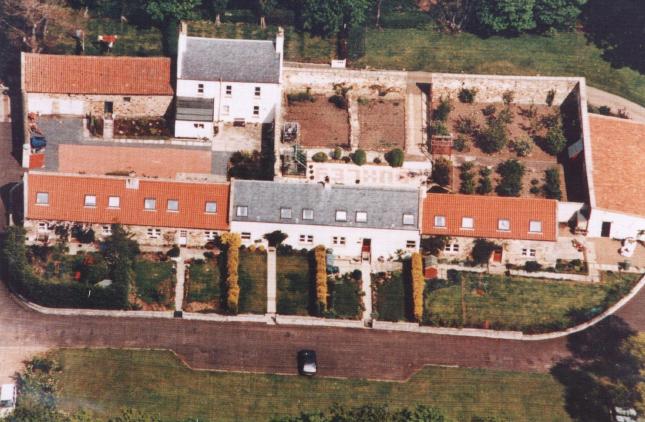 The farmhouse can be clearly seen in the upper part of the picture behind what is now Nos 1-5 Buxley Farm Steadings. The four sections of the walled garden are clearly visible with the orchard top right and the two sections of vegetable garden top left. The patio comprises over 300 slabs and spells out "Buxley" - this all started from a comment that the RAF jets were flying so low because they were trying to read the signpost at the end of the road.
The buildings to the left of the farmhouse were a cottage and two garages with a hayloft above. We are converting the cottage into a large farmhouse kitchen opening a doorway from the dining room and the hayloft will form an extra bedroom above a new double (bike) garage.
The picture below is taken from the middle of the lower section of front lawn looking towards the front of the house. On the left hand side can be seen the walled garden and the new gates we added this summer.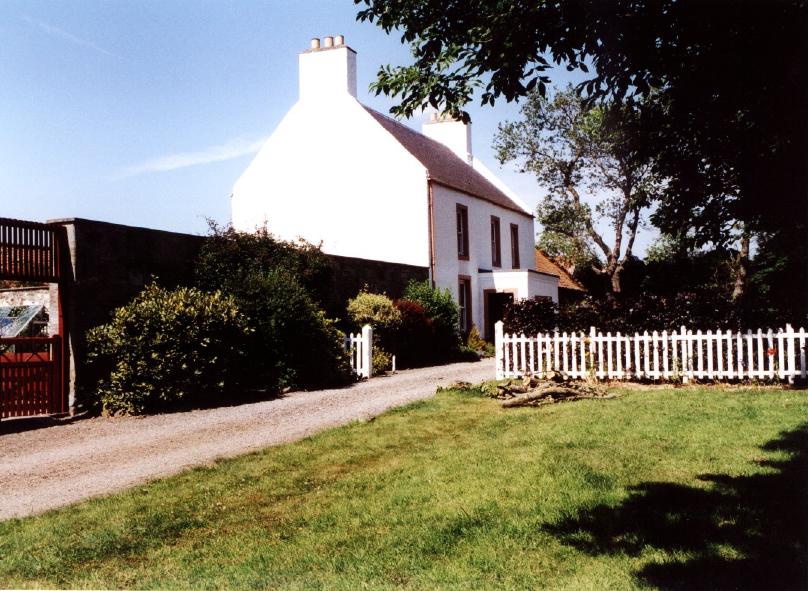 The patio in the walled garden taken from the greenhouse looking towards the fish pond. and the fruit bushes beyond. The pergola can be seen to the left of centre. The trees on the left are Kilmarnock Willow a weeping form of the Scottish Willow.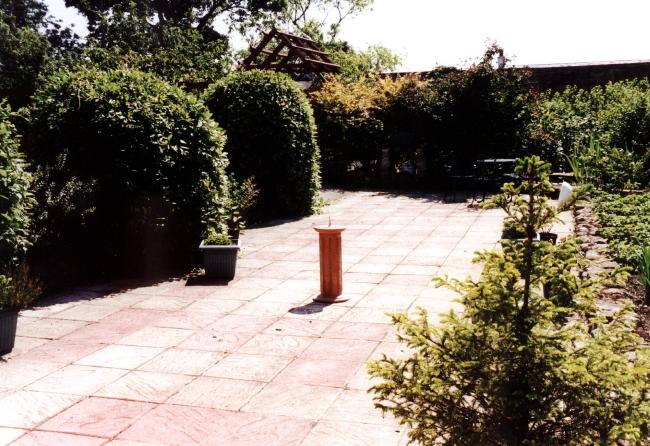 Jill & Bill.
---

To see even more views

To return to the Buxley Homepage