UK End to End 2005
(a trip in two parts)
In early May we spent a long weekend in Orkney with the Scottish branch of Pan Clan. The trip was organised by that master of the "U-turn" and chief woggler George Taylor. Excellent accommodation was arranged via a Pan Clan member at the Royal Oak Guest House
Orkney has a surprising amount of history from the stone age settlement at Skara Brae through the Bronze age burial barrows to the Iron age settlements at Gurness and elsewhere.
Then there is the imposing medieval St Magnus Cathedral built when Orkney was a major Viking port to the delightful Italian Chapel from the Second Word War.
And as if that was not enough the scenery was stunning.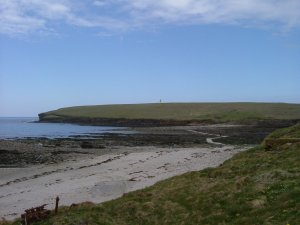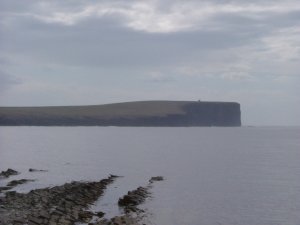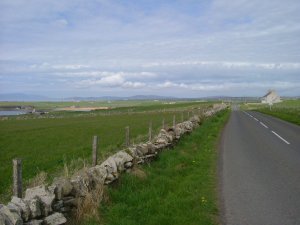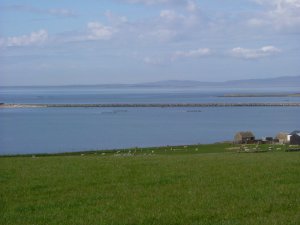 Having passed through John O'Groats on the way to Orkney the following month we decided to complete the "End to End" by getting to Land's End.
We dropped in on a few friends on the way south before spending an excellent evening in Lynmouth where a folk festival was in full swing.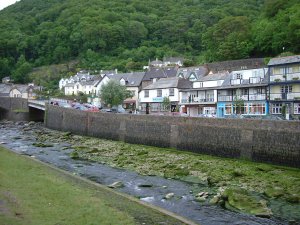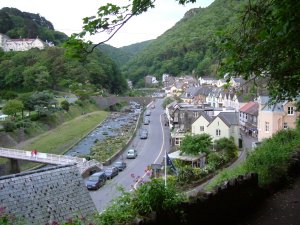 After visiting fellow USA trip members Sue and Dave in Torquay we headed west and ended up spending the night at Land's End.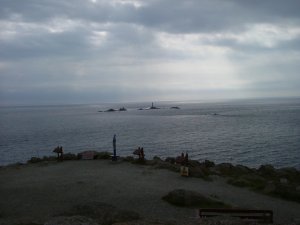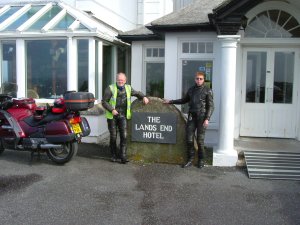 We then worked our way back along the south coast as far as Southampton where we visited the National Motor Museum at Beaulieu. Whilst there a unique opportunity arose to sit on Mike Hailwood's 1961 TT winning Honda 250.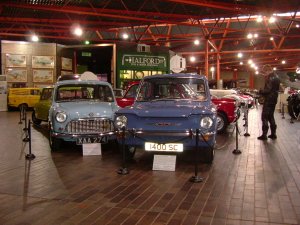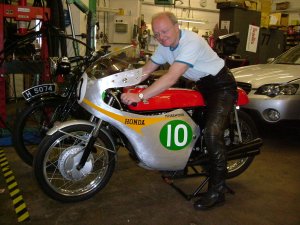 ---

To return to the Buxley Homepage