Norway 2008
Norway had always been on our "to do" list so when the Honda Pan European owners gathering was to be hosted by the Norwegians in 2008 it seemed like the ideal excuse. Unlike Austria in 2008 we made it our main holiday. Travel to Norway was booked on DFDS ferries out of Newcastle and an itinerary developed to fit around ferry sailings and being in Loen for the weekend of the gathering. Unlike other gatherings this was a small affair and no "official" representation from the UK club
Soon it was time to load up the Pan and head for Newcastle, where we met up with Gill and Alan Yandall and enjoyed their company during the 23 hour sail to Stavanger. Fortunately a smooth crossing was enjoyed and we dis-embarked leaving Alan and Gill to sail on to Bergen. We had a wonderful day wondering round Stavanger, visiting the canning museum, climbing the old fire watch tower and watching a half marathon.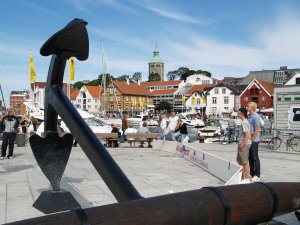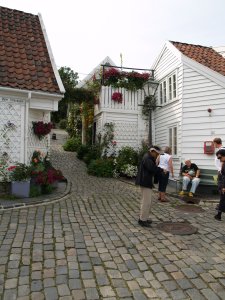 We then headed inland and northward watching the Ski jumping in Lillehammer and exploring the World Heritage Town of Roros which was founded during a copper mining boom in the last century.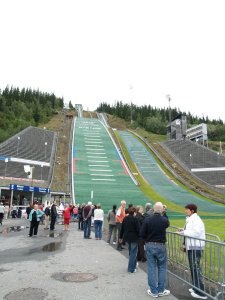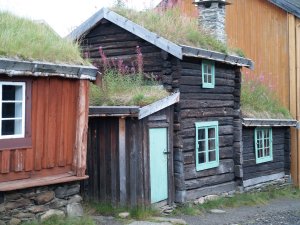 Contuing north we arrived in Trondheim which was very busy due to it being Freshers week at the local university. That evening we headed for the folk museum and had a superb meal in the 17th Century Vertshuset Tavern which had been re-located from the town centre.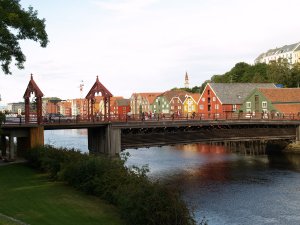 Turning south after Trondheim we headed down the "Atlantic Road" which uses bridges, tunnels and ferries to link together island along the coast ending up at the stunning "Sail" hotel in Molde.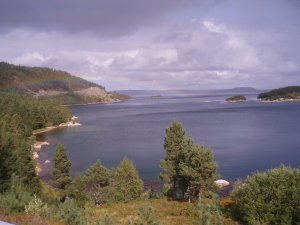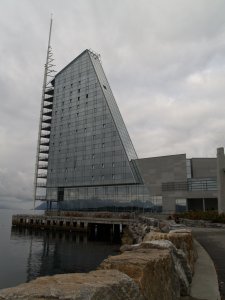 The next day we climbed over the Troll Pass and on the other side met a group of Germans who were also heading for the Gathering at the Hotel Alexandra in Loen.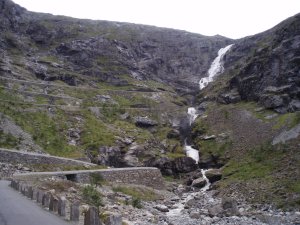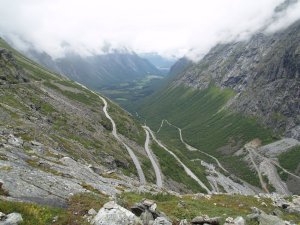 The hotel was truly a 4-star establishment living up to the Rough Guide description "one of Norway's most famous hotels, the outstanding Alexandra". Colin Coles was already enjoying the pleasures of the Alexandra and we were soon joined by Elaine and Paul Davis who had been camping en route and Dave and Cathy Harris. Work commitments meant that Marcus and Katrin were at this point only just disembarking from the ferry in Bergen
The Norwegians had arranged an excellent weekend including two superb ride outs. The first included a ferry trip up the Geiranger fjord while the second headed for the coast. The meals were excellent including an outdoor BBQ and with such a small group everyone joined in and many good international friendships were made. The whole event was thoroughly enjoyed by all.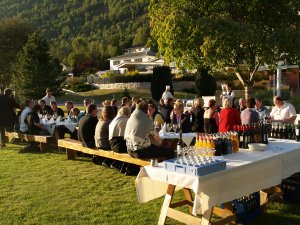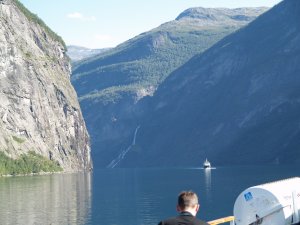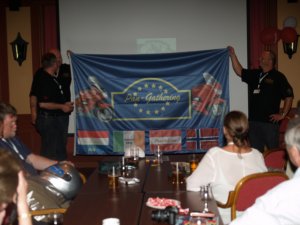 All too soon it was time to head south taking in a trip on the famous Flam railway and viewing some interesting contraptions in their museum.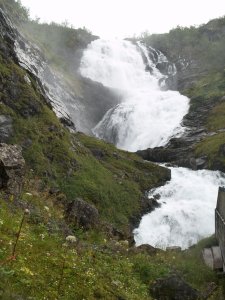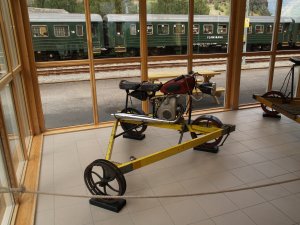 A last day was spent touring the World Heritage city of Bergen, spoilt a bit by the first rain of the holiday.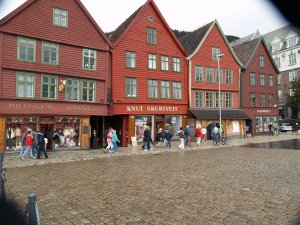 The ferry home was actually the last DFDS sailing from Norway to Newcastle, a victim of the high oil prices of summer 2008.
Norway was stunning with amazing scenery round every turn. We also experinced many tunnels and became very adept at ferry crossings. The Norwegians were very friendly and almost everyone spoke good English. The only drawback was the high prices due to the strength of the Norwegian currency which has not a little to do with their large oil reserves.
---

To return to the Buxley Homepage